How Can You make use of IVR Systems
You run a very tight ship. Your Small Business profitable and now you are thinking of expansion. When running a Small Business, budgeting carefully is of paramount importance. You will need to account for a number of costs incurred to ensure smooth running of your business venture or expansion.
For maintaining quality of services without overextending your funds, you will need to come up with a few cost-effective strategies to maximize your budget without sacrificing quality. Enter the Professional IVR Services offered by IVR Lab.
IVR Solutions for your Business
IVR Systems provides your Small Business with the Best IVR Systems based on your specific needs and only after fully understanding your needs and your industry requirements.
Why Use IVR Lab?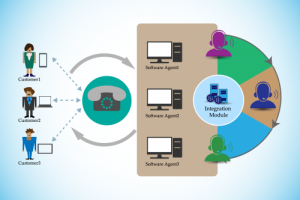 We all know the importance of addressing a client's needs in a timely manner. As your business grows, you will encounter a lot of questions on services, concerns and reviews or comments  and these tend to generate a lot of calls that you may not be able to handle. It can be a costly and time-consuming affair hiring manpower to handle such feedback. This is one reason why many clients choose IVR Lab; to take their business enterprise to unprecedented levels of functionality. Our Efficient IVR Solutions can handle these inquiries, and more, without incurring labor costs.
We design our IVR Systems with the ability to interact with your callers intelligently and answer many inquiries. As a result of this, your costs for dealing with routine tasks go down significantly. More importantly, our systems are completely scalable, so when you are ready to grow, our systems grow with you.
IVRs are not bound by time or limited working hours: feature (IVR's can run 24/7), our services work round the clock and help you become more profitable.
Our IVR Systems have enabled businesses to save significant amount of money or labor costs. Moving employees from mundane tasks like answering simple requests by customers can free these valuable resources for more productive work. IVRs are used in hundreds of industries, such as:
Phone Service Providers
Truck Companies
Insurance Companies
Money Order Companies
Banks & Other Financial Services Companies
Auto Sales Companies
Real Estate companies
Check Cashing Corporate Locations
Furniture Delivery Companies
IVR Lab helps ensure the smooth functioning of your business. Many of your competitors are already taking advantage of many of these types of Cost Saving Systems. The Question is: Why are you not doing the same?
With the pace at which technology is advancing, it's virtually impossible to keep abreast without the right technology, and that is just what we offer.
Expand Your Business while Saving Thousands

Our services will help you expand your business while minimizing your costs. We can help you scale at a fraction of traditional costs.
We will Customize IVR Solutions just for you. Our Customization Levels are un-matched in the Industry. Do your own research and you will find out that most companies nickel and dime you to death if you ask for additional features. We pride ourselves in providing not only Effective IVR Solutions but also at a price you can be sure to see a quick Return on Investment (ROI).
Get Started Today and Start Saving Money.