About our company
IVR Lab was started as a division of Level9Solutions in 2003. As our business grew we felt it was time to create our own identity, thus a separate company was founded so we could continue to focus on telephony based systems.
We specialize in automating phone centers and customer service in-bound and out-bound lines for businesses. For a business customer, our IVR systems can allow you to re-task your call center employees, who would otherwise spend valuable resources on mundane and routine tasks. Any phone task that can be automated or retrieved from a database, can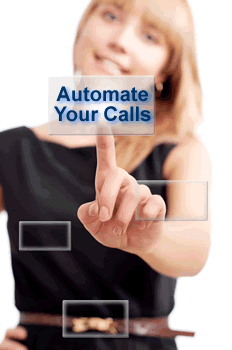 be implemented onto an IVR system. We custom build both premises and cloud based systems. So whatever your need, we can likely help.
Imagine if you are a money services company that sells money orders. Depending on your volume of sales, on any given day, you probably receive 2000-3000 calls from your customers who want to inquire about the status of their money orders. You also probably spend 4-8 minutes on the call with each customer. This translates into approximately 50 calls per customer service employee per day. Additionally, some of your customers probably require more in-depth help, but with your call volume, you either have to hire additional staff members or you become ineffective in providing quality service that your customers deserve.
Now, imagine that we create a multi-line IVR system that automates many of your routine calls. You not only take a load off several employees, but your customers now get the information they want quickly and without waiting. NOW, you can focus on customers that do require special care. Would that not immediately give you a productivity boost?
Public Health agencies can do Covid check-ins automatically via either telephone or SMS.  Information about disease outbreaks, food poisoning can be disseminated to the public quickly and efficiently without having to add a single extra telephone line. Businesses can outsource their customer satisfaction surveys to our cloud based systems.
The use cases are endless.
As a boutique agency, we have the ability and expertise to craft customized solutions — solutions that are tailor-made for you. Our leadership team is able to handle asy task – nothing is too small or large, or too complex. No task is too small or too big.  Whether you require a very customized telephone phone survey system, phone based quiz system, SMS based two-factor authentication, SMS based marketing, telephone based banking, interactive SMS based transactional processes, automated customer service solutions, voice or SMS broadcasting, direct to voicemail messaging services, infectious disease alerts, employee notification systems, pay by phone or anything in between, chances are we can design, develop and support a solution that's perfect for you.
Call us at 800-826-0357 to see how we can help your business become more efficient.