Automatic Surveys, Notifications, Self-Service IVRs and more

Businesses in the banking and insurance industries are some of the largest users of IVR systems. Whether you are a small bank, insurance agency, check cashing business or a money order vendor, you can become more efficient and reduce your overhead by utilizing IVRs specially customized for your unique needs. Custom IVRs can handle inbound calls from your customers and handle routine inquiries like giving account balances, loan payments, due dates, branch locations and check and money order verification.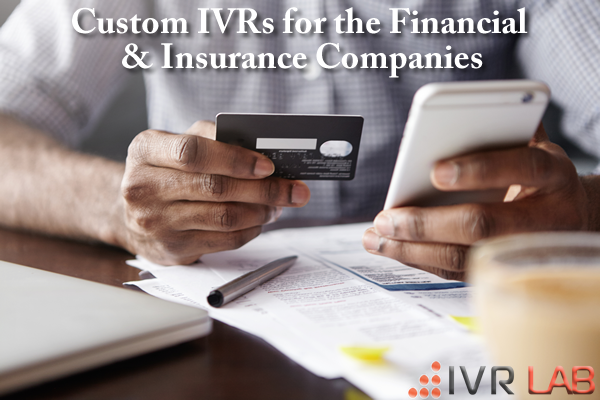 Outbound voice or SMS messages can be sent for important notifications such as incomplete insurance applications, pending requirements, or issue status.
Here are some of the ways an IVR system can help you save time and money:
Branch Locator Automated System
Reduce Overhead
Location lookup calls are one of the most common inquiries by customers of financial institutions. Live operator costs anywhere from $6 to $10 per call. While an automated system can cost a few cents for the same task. Whether you have a few branches or hundreds, our custom IVR can help provide the infor to your customers without using up valuable resources.
Application Status Notifications

Automate Your Routine Workflow
Keep your agents, policy holders and new applications updated on various application stages. Our system can be designed to send out automatic notifications that you specify to different audiences. Our system can be stand alone, or be integrated with your databases.
We can also design the IVR to call agents or applicants to gather information on incomplete application, or gather additional pieces of data. Our innovative direct to voicemail notification system can be used to send private messages directly to the recipient's voicemail box. Because users access their voicemail system using their password, this satisfies HIPAA requirements.
If you conduct business in multiple countries, we can setup separate local or toll-free numbers in each of the countries you service for a more personalized service.
If you prefer, surveys can be created in multiple languages and can be connected to any phone number in over 100 countries.
Self-Service Interactive Voice Response Systems
Expand Your Service Offerings
Every company is looking to reduce their overhead costs while at the same time balancing superior customer service. With our custom IVRs, you no longer have to choose. We can help your financial institution handle incoming customer calls and integrate with your back-office to provide routine self-service options to them. These could include inquiries like, account balance, loan balance, last payment, check clear status and much more.
Our system is used by some of the largest money order issuing businesses in the country to automate their inbound customer inquiry calls and reduce their overhead. Self-service options can also be used by check cashing vendors, or pay-day loan companies.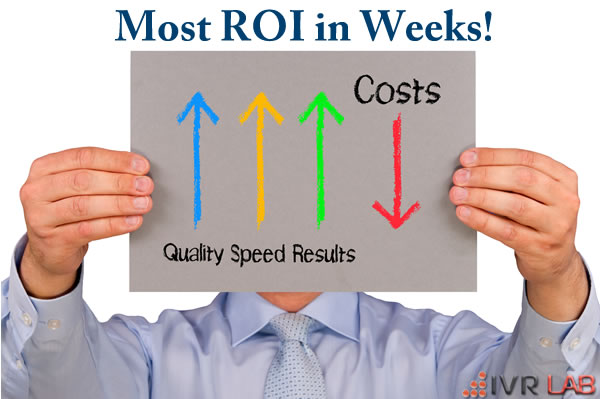 Customer Satisfaction Surveys
Enhance Customer Satisfaction
We can help integrate a phone based survey into your existing phone system for ease of use. For example, a customer can be transferred to our survey automatically after their phone call with your representatives. This way, the experience will be fresh in their minds and you'll get the most accurate and most up-to-date responses.
Alternatively, our system can call your customers within a few minutes of their call for a quick, short survey.
We can also create an inbound survey that your customers can call into 24×7 and take phone the survey at their convenience. This is a good option to have and lets your customers take your survey at their most convenient time. You can also branch off one menu in your existing PBX to route callers to the phone survey. The survey can be as customized as you like and would be available 24/7.
If you prefer, surveys can be created in multiple languages and can be connected to any phone number in over 100 countries.
Auto Attendants
Expand Your Service Hours
Many small to medium transportation companies are looking to provide service beyond the traditional 9 to 5 time frame. But many hesitate due high labor costs. That's where an auto attendant IVR comes into play. The IVR can be as simple or sophisticated as you want and can handle routine inquiries or sophisticated lookups like getting account balances, collect payments and more. IVRs can also be configured to detect high value clients and direct high them to live representatives for example.
Collections, Bill Payment and Late Payment Notifications
Increase Your Bottom Line
Every business has to deal with customers who fall behind in their payments and many companies either end up using collection agencies, which eat into their profits, or spend their own resources with constant follow ups.
We have a simple solution. We can either connect to your systems or you feed us a list of numbers to call and we would make automated calls reminding recipients of their past due bills. We can even collect responses from them, like "payment already sent", so you don't have to followup again till a certain date. More advanced configuration can connect the recipient to your own call center for immediate payment processing, or we can even collect the payment via our automated system. All this results in less work for you and your staff, and it means more money in your pocket.
You can also take proactive actions by notifying customers before they fall behind. You can use voice or SMS notifications.
These are just a few examples of what can be done. If you have an idea that you would like to run it by us, please call us and we'd be happy to help.