IVR Solutions for the Transportation Industry
Whether you're in the business of moving, hauling, shipping, or delivery, your business can benefit from the advantages offered by a well designed IVR system. We realize that everyone has a different need, and that's why we specialize in designing innovative interactive voice systems to benefit business.
Here are some of the ways an IVR system can help you save time and money:
Automated Surveys
Automate Your Routine WorkflowWe can help integrate a phone based survey into your existing phone system for ease of use. For example, a customer can be transferred to our survey automatically after their phone call with your representatives. This way, the experience will be fresh in their minds and you'll get the most accurate and most up-to-date responses.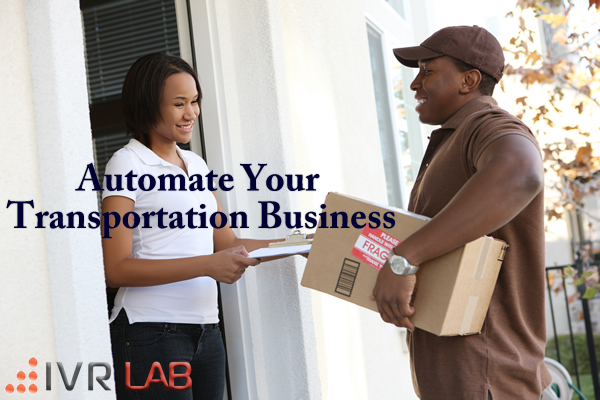 Alternatively, our system can call your customers within a few minutes of their call for a quick, short survey.
We can also create an inbound survey that your customers can call into 24×7 and take phone the survey at their convenience. This is a good option to have and lets your customers take your survey at their most convenient time. You can also branch off one menu in your existing PBX to route callers to the phone survey. The survey can be as customized as you like and would be available 24/7.
If you prefer, surveys can be created in multiple languages and can be connected to any phone number in over 100 countries.
Package and Service Delivery Notifications
Provide Cutting Edge Services
Whether your company delivers packages, furniture or appliances, it can be a pain for your staff to call every recipient to confirm the delivery time. We can customize our platform so the reminders are automated and even allow the recipient to cancel or reschedule the delivery and setup. Our engineers can even integrate with your existing systems so that voice or SMS notifications can be sent to the recipients automatically after scan events that you specify. It creates a greater customer satisfactiion as the customer is able to track the progress of the delivery without having to go to a website every time.
Your customers can also be sent a post delivery survey via an automated voice call or SMS.
Additionally, an inbound number can be setup for folks who want to call in to check the status of their order. Instead of taking up valuable staff time, these types of inquiries can be automated.
Whether you make 100 deliveries per day or 1,000,000, our system can scale with you.
Auto Attendants
Extend Your Service Hours
Many small to medium transportation companies are looking to provide service beyond the traditional 9 to 5 time frame. But many hesitate due high labor costs. That's where an auto attendant IVR comes into play. The IVR can be as simple or sophisticated as you want and can handle routine inquiries or sophisticated lookups like getting account balances, collect payments and more. IVRs can also be configured to detect high value clients and direct high them to live representatives for example.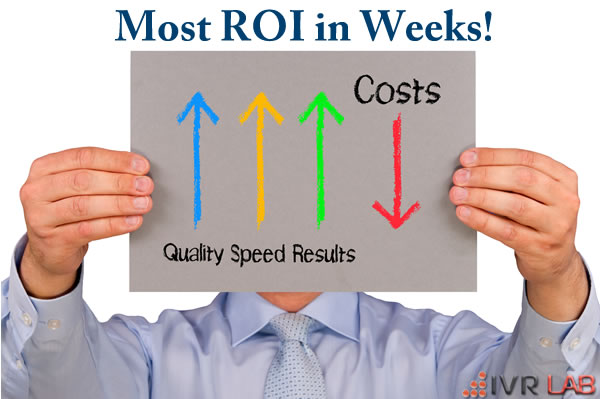 Automated Collection Notifications

Add To Your Bottom Line
Every business has to deal with customers who fall behind in their payments and many companies either end up using collection agencies, which eat into their profits, or spend their own resources with constant follow ups.
We have a simple solution. We can either connect to your systems or you feed us a list of numbers to call and we would make automated calls reminding recipients of their past due bills. We can even collect responses from them, like "payment already sent", so you don't have to followup again till a certain date. More advanced configuration can connect the recipient to your own call center for immediate payment processing, or we can even collect the payment via our automated system. All this results in less work for you and your staff, and it means more money in your pocket.
These are just a few examples of what can be done. If you have an idea that you would like to run it by us, please call us and we'd be happy to help.
Contact Us To See How We Can Help
These are just a few examples of what can be done. If you have an idea that you would like to run it by us, please call us and we'd be happy to help.