Protecting the public health is no easy feat. Your agency must contend with a wide range of threats, from infectious disease to food-borne illnesses, and be able to react with agility to each threat. However, it is not enough to simply warn the public of a potential threat to their health. You must also track outbreaks accurately in order to determine the number of people affected, the areas impacted, and potentially predict further spread of the outbreak. Automated messages can play several key roles here.
The Need to Gather Information Quickly
When an outbreak occurs, time is of the essence. It is critical that you gather information about who is affected, which areas have the most cases, how the outbreak is spreading, and more. Phone surveys offer the ability to track outbreaks as they spread and add that information to your database.
Once added, this information can be used to inform your decisions in regard to containment, education and outreach, and other important steps. Phone surveys are ideal for this purpose because they can be advertised over the radio, via television channels, and in other ways to encourage the populace to respond immediately by phone or even by text.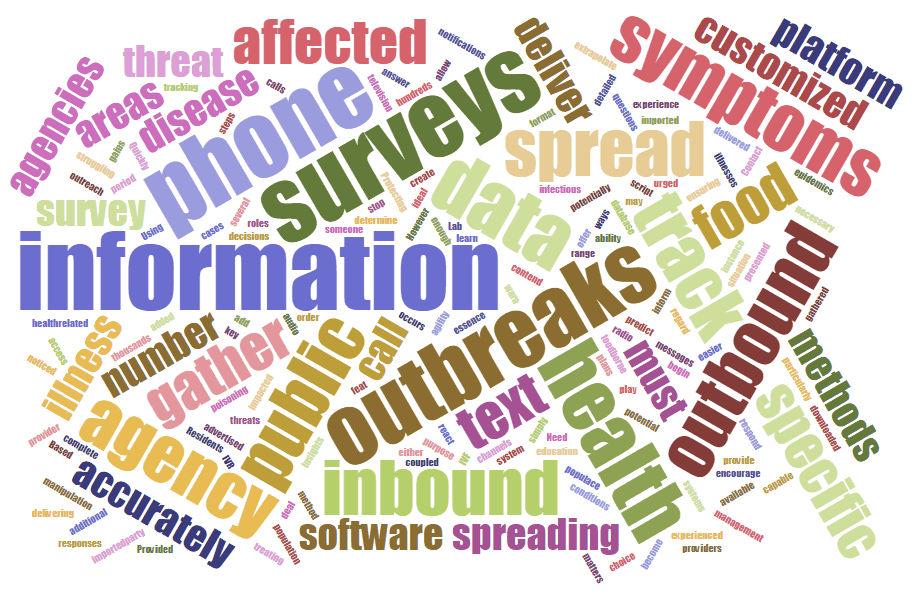 Outbound and Inbound Methods
Phone surveys can be both inbound and outbound, and both methods work well when tracking an outbreak. For instance, an outbound method may be used to gather information about symptoms being experienced. In this situation, a customized script would be created and then an automated system would make hundreds, or even thousands, of phone calls within a very short period of time. Residents would answer the questions delivered by the survey and that data would be available to health agencies immediately in both audio format and as data imported into third-party software systems for additional manipulation and use.
Inbound phone surveys can also provide critical information, particularly for agencies struggling to track the spread of an outbreak. A public health alert would be created and the population would be urged to either call or text a specific number if they experience specific symptoms or know someone who is. Once they call or text, they would be presented with a survey to complete that would deliver detailed information about symptoms and other health-related conditions immediately to your agency.
Real Life Example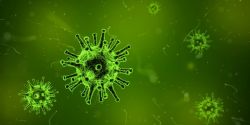 Here's a real-life example of how a city or county health department can notify the public and contain an incident reported by a local grocery store. Say the grocery store reports an urgent recall on in-house ground beef. We would setup an inbound number (or numbers) with specific qualifying questions to determine if the caller had indeed purchased the 'contaminated' item. The the health department or the business would publicize the number via PSA's, social media, TV, radio or other forms. When someone calls the number (or sends an SMS, in case of a SMS campaign), our system would walk them through a series of qualifying questions. If necessary, we could direct them to leave a message, or even connect them to a pre-set hotline. All this can be done pretty quickly.
Using the Data Provided
With both outbound and inbound surveys, your agency gains access to critical data and immediate insights. You can see from the responses where specific symptoms are being noticed and extrapolate where the outbreak is spreading. Based on that information, you can create containment and management plans that allow you to stop the spread and begin treating affected people. When coupled with a platform that can also deliver immediate public notifications about outbreaks and disease, phone surveys make it easier to accurately track outbreaks before they become epidemics.
With that being said, the right IVR platform is necessary. Not all providers are capable of delivering customized, automated health surveys or of ensuring data gathered can be downloaded and imported into agency software. And not all providers have the capability to scale to tens or hundreds of thousands of calls like we do. As such, your choice of provider matters a great deal. Contact us at 800-826-0357 to learn more or fill out the form on this page.