Automated Voice and SMS Notification for Schools
SimpleNotify is a notification system available for the US and Canadian market that helps educational leaders send schedule change notices, weather advisories and much more quickly and affordably.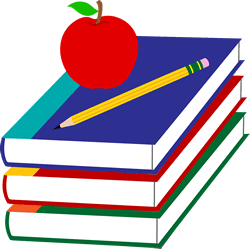 In your busy day, There is a fine line between order and chaos and it often rests on your ability to provide effective and timely communications to your students and their parents. Effective and timely communication is a key element for all schools.  Automating any type of phone message service for any of the above situations will save time, teacher resources and ultimately costs. Parent Notification Systems from IVR Lab make it easy for schools to quickly communicate with parents, teachers, staff and communities. You can use Voice notifications, SMS or both.
It's simple to use, efficient and affordable, regardless of the size of your student population… or how often it changes.
With our SimpleNotify system, you can:
Use Voice, SMS or both.
Reach families, teachers and staff
Set up multiple campaigns
Weather related closures or delays
Bomb threats or evacuation communication
Campus lock-down, on-campus violence
Send unlimited messages anytime from our proprietary web portal
Free-up your staff by using automated attendance calls
Special activities & events
Graduation information
Inform students, parents and staff of cancellations and delays
Save money by reducing paper, postage and printing
Increase parental involvement by promoting events and programs
Always be ready and able to respond — 99.99% up-time!
School Emergency and Crisis Response notifications
Health related notifications
Notification of Bus Schedule changes
Emergency School Closure
Yearbook and yearbook advertising announcement
School testing dates
Early dismissal reminders
School board meetings
Custom School Notification Systems for Parent Communications
We have another fully customized version of SimpleNotify for customers Mexico, Australia, UK, Germany, France, Italy, Spain and a few other European countries. We custom build this application with requested features and deploy it in the cloud, so there is no equipment to purchase or maintain.  For service outside US and Canada, please fill out the contact form and let us know how we can customize the system for your particular requirements.
Call us today or complete the form on this page to schedule a call so we can explain all the benefits.
Read our FAQ about Automated Calling Services
Video and Audio Compliance Resources
US & Canadian Compliance Information