All You wanted To Know About IVR Technology (but were afraid to ask)
IVR is the abbreviated form of Interactive Voice Response Systems. These systems allow callers to exchange information within a customized system of communication over the telephone. With IVR's, information can be retrieved from, or and entered into, a database simply and efficiently.
With the introduction of IVR Systems, processing work through a traditional clerical system becomes obsolete. Now, thanks to the Innovative Telephony Technology by IVR Lab, information can be efficiently exchanged without incurring extra labor costs. IVR's can address a number of your clients' frequently asked questions or queries, which can be reviewed by the system online and offline.
Below you'll find answers to some of the most frequently asked questions about Interactive Voice Response Systems (IVRs) and why they may be important to the functioning of your business.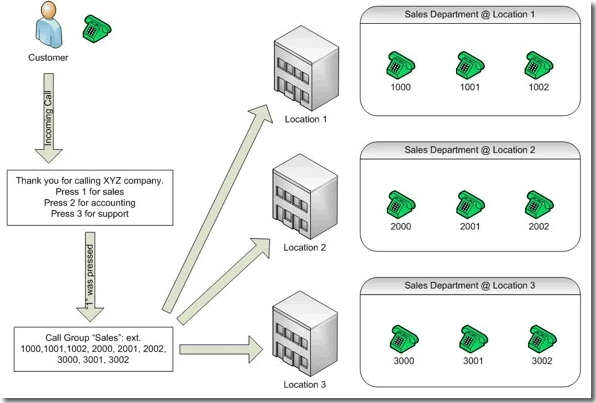 What are the Uses of an IVR system?
A professionally designed IVR System is basically like a Virtual Receptionist. It is automated, runs on a script, and is often referred to as an "Automated Attendant". Telephony Solutions allows callers to interact with a business' customized database 24 hours a day, 7 days a week. We can connect to a wide range of databases. Custom Solutions can act like a receptionist, sales staff or client services representative (CSR).
How is the IVR System Integrated?
Our IVR Systems are connected to a business's existing PBX or system. We integrate our completely customized Interactive Voice Response Systems seamlessly into your existing module; ensuring ease of operation with minimal learning curve or downtime.
How Does IVR Operate?
It all depends on what your needs are and what you use an IVR system for, but typically, a well designed IVR System will first thank the caller for calling and will then provide guidelines to dial the preferred extension number. After this, the call is transferred to the department or person in question. Should the person at the requested extension be unavailable, callers may dial zero to speak directly with an operator, leave a voice-mail or follow other instructions. Additional programming steps can be inserted into the logic to provide access to personalized information to the caller.
Can I Use Voicemail with Automated Attendants?
Yes! Voicemail Systems can be connected to the Automated Attendants to give messages to the caller about unavailability, hours of operation and to provide the option to record a message.
What are some of the Features of IVR Systems?
The specific features of an IVR System are important in a number of ways, depending on your business needs. IVR Labs' IVR Systems employ a number of features including:
Voice Response Technology
Touch-tone Response
Time-coded Response messages (different messages for different times of day)
Voicemail
Access to Individual Accounts after authentication
Verification of redeemed Gift Certificates or Money Orders
And more!
How to Shop for IVR Systems
Depending on the needs of your organization, you have several options. You could purchase the IVR equipment directly from the manufacturer and have IVR Systems develop the necessary Custom IVR Software and Hardware. Or, if you are looking for an affordable rate, you could Host the IVR System for little up-front costs. If you're looking for affordability, professional installation and advanced technology, Contact IVR Lab. Whatever your telephony needs, we've got the answers.
Contact Florida based IVR Lab for any questions about your IVR needs.