Automate Your GOTV calls
No Equipment to Buy or Maintain – Quick Setup – Fill Out Form for a Quick Response
Your List + Your Message + Our technology = A Winning Election!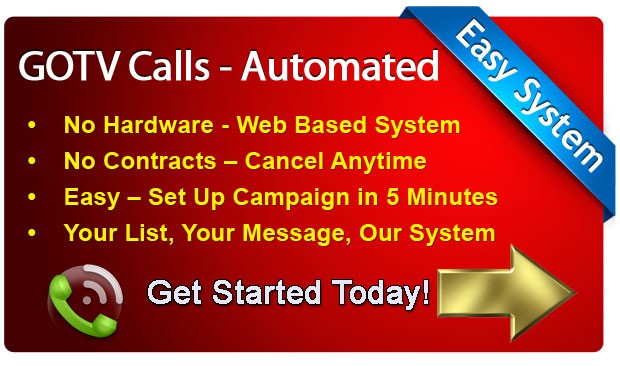 We can help you make all these types of political calls:
Get out the vote (GOTV) Robo Calls
Political Polling Automated Calls
Voice Broadcast Calls for Advocacy
"Press 1" Call Transfers
Persuasion Message Broadcast
Public Opinion Polling Calls
Absentee Ballot Notification
Volunteer Notification Robo Calling
Transferring to your Live Operator
Robo Calls for Campaign Fundraising
Event Notification Calling
Checking...
Ouch! There was a server error.
Retry »
Sending message...
Campaign Calling
Fill in the form below and we will be in touch soon